915 - 1.5" Manual Station Monitor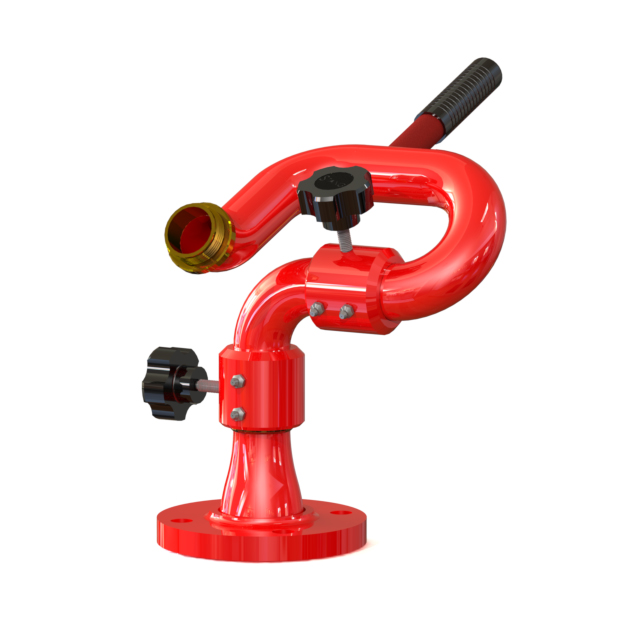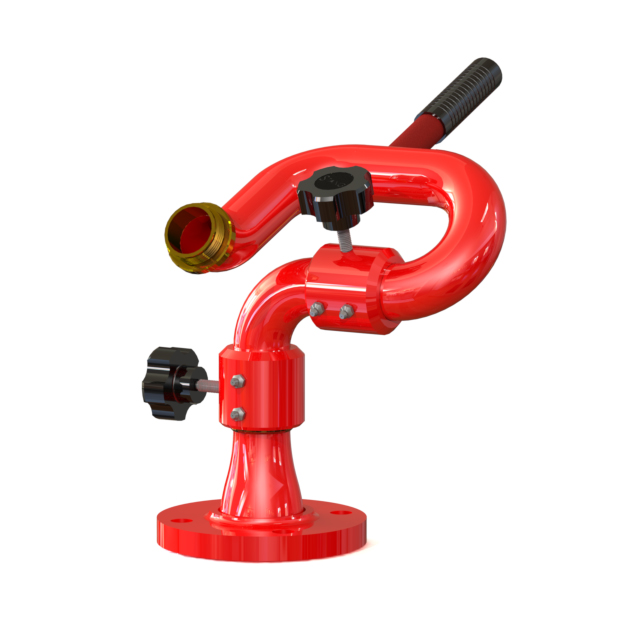 915 - 1.5" Manual Station Monitor
Our smallest water cannon, the 915 Station Monitor is durable enough for the most grueling applications. The 915 Station combines the world class, hand-made construction and performance of all Stang guns in a small form factor.
Engineered for lighter flow rates of less than 500 GPM, the 915 Station Montior is perfectly suited for industrial and firefighting use. Because of its small footprint, the 915 Station seamlessly installs on construction trucks, marine craft, and industrial sites where space is limited. Delivering an industry leading water jet stream potentially over 140-feet, the 915 is a mini powerhouse. The 915 is easily maneuverable thanks to its perfectly balanced, light weight design.
TECHNOLOGY
Stang's manufacturing approach is grounded in tradition and attention to detail, and the 915 Station Monitor displays this philosophy in spades. Using high-quality, seamless, welded Schedule 40, 1.5-inch diameter piping, the 915 consists of three sections: the intake base, lower ell, and the upper ell. The intake base is available in many configurations and provides the foundation for the first swivel, the horizontal axis swivel. This swivel rotates a full 360°. The lower ell makes a 90° turn into the upper ell, which incorporates the vertical swivel and Stang's proprietary (and legendary) curved waterway. The vertical swivel has a +/- range of 70°/20° and is designed to spin clean while under pressure even with the added weight of a brass nozzle. With the inclusion of two lock knob hand brakes, the 915 is a guaranteed performer.
TYPICAL CONFIGURATION
1.5" raised face 150# ANSI flanged inlet, 1.5" NH outlet, tiller bar, lock knobs, carbon steel, powder coated red
OPTIONS
INLET
1.5" raised or flat face 150# ANSI flange
2.5" raised or flat face 150# ANSI flange
3.0" raised or flat face 150# ANSI flange
4.0" raised or flat face 150# ANSI flange
1.5" NPT male or female
2.5" NPT male or female
Custom flanges available
OUTLET
1.5" NH thread (NST)
Custom threads or flanges available
HANDLE
Tiller bar
SWIVEL BRAKES
Dual lock knobs
PSI GAUGE
0-300 psi gauge with shroud, top-mounted
MATERIAL
Carbon steel w/aluminum-bronze inner swivels and outlet thread
304 stainless steel w/aluminum-bronze inner swivels and outlet thread
316 stainless steel w/aluminum-bronze inner swivels and outlet thread
FINISH
Powder coat red (internal and external)
Polished (stainless steel only)
Custom powder coat colors available
FEATURES
• Lightweight
• Small footprint
• Full 360° horizontal rotation
• 90° total vertical range
• Anti-slip hand grip
• Two lock knobs for improved braking on both axes
• Each swivel has two rows of stainless steel bearings for stability and easy of motion
• Two zerk fittings on both swivels for easy lubrication
• Durable, hand-welded joints
• Hydrostatically tested to 300 Psi for 5-minutes, minimum